APP FEATURES
MediPrice allows South African consumers to look for medicine prices in a fast, effective and convenient way. You are just a click away from finding the price of the medicine you are looking for. Here are some app features.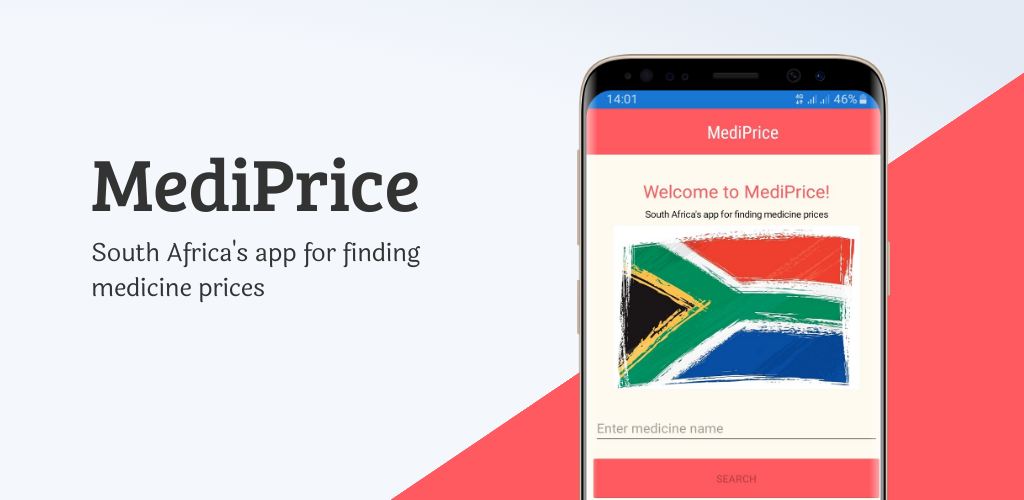 Search for medicine and get price
Look up medicine's ingredients
APP SCREENSHOTS
Please check out the screenshots of the App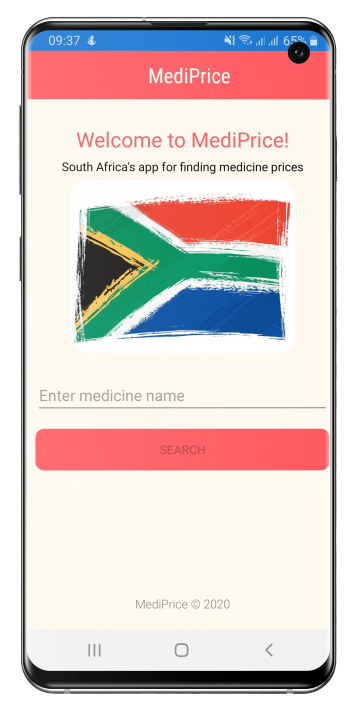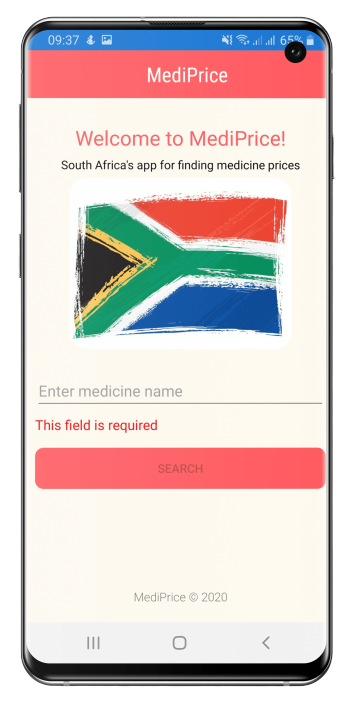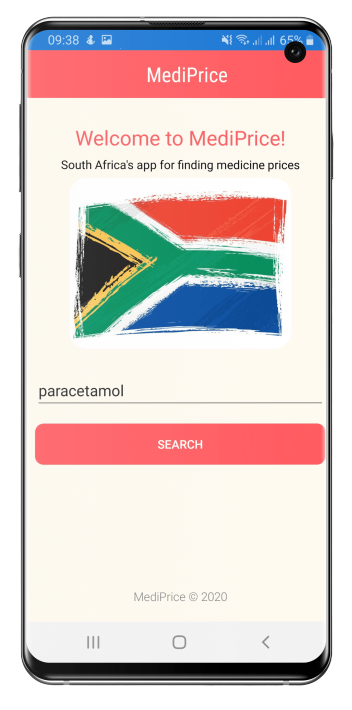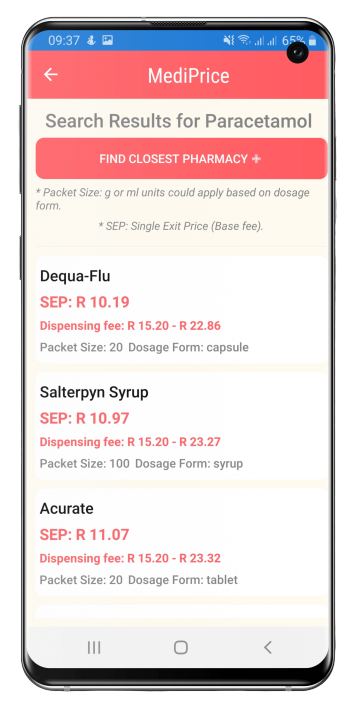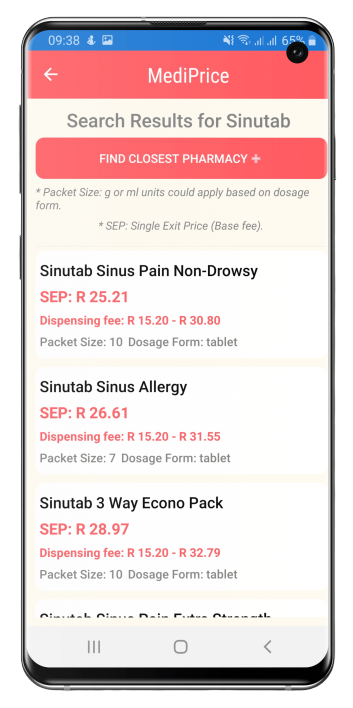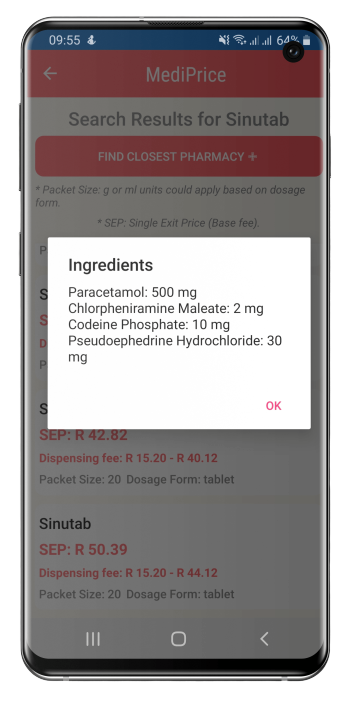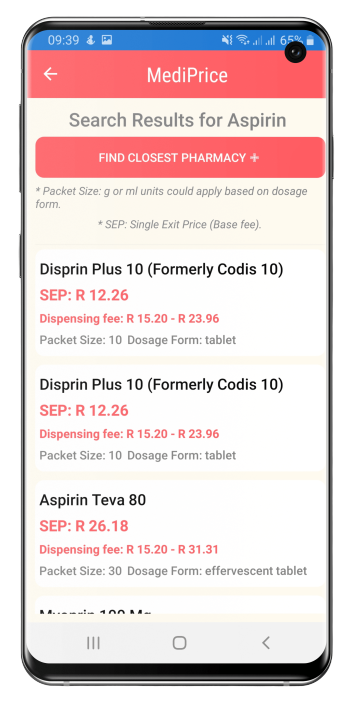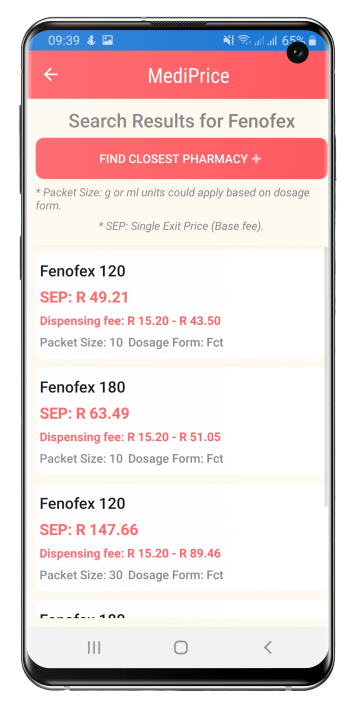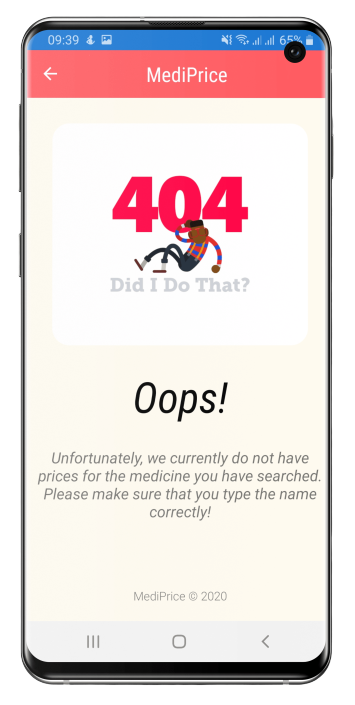 GET IN TOUCH
We would love to hear from you. For any further comments, queries or suggestions, please do not hesitate to contact us by filling the contact form, or call us.
Location
Cape Town, Western Cape, South Africa
Phone Number
+27 79 338 91 78